Passive Monitoring
Reactivity monitoring is an accurate and reliable method of evaluating the quality of makeup and recirculation air in a controlled environment. Passive monitoring involves installation of a one-time use coupon that accumulates corrosion over a 30-day time period.
The CCC or Corrosion Classification Coupon reliably determines the type and thickness of corrosion build-up on the surface of each CCC. Coupon analysis is a service provided to customers as a resource for information on their environment.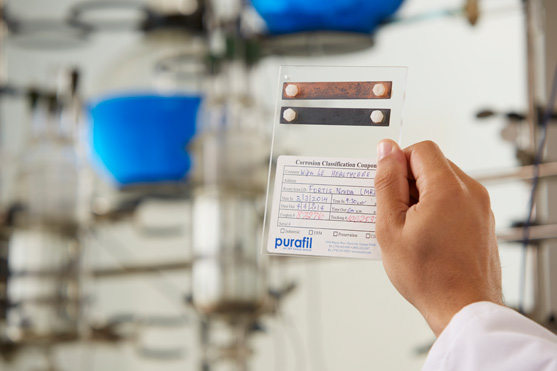 Learn more
Request Info
The CCC+ (Corrosion Classification Coupon+) uses the reactivity of precious metals with gaseous contaminants in the air to determine levels of corrosion in a controlled environment.  This advanced version of the CCC also logs temperature and relative humidity.
Learn more
Request Info